midpoints

midpoints specializes in consulting services and software development for HCL Collaborative Solutions.

The company was founded in 2011 by Michael Ingendoh and Dipl.-Ing. Detlev Pöttgen and is based in Meschede / NRW (Germany).
Any member of the midpoints team has 10+ years experience in IBM / HCL Lotus products and a high degree of reliability.

As a certified HCL Business Partner, we work closely with HCL and Apple for building the future of their platforms. For that we are one of the few HCL partners which are member of the Design partner programs for HCL Notes/Domino Rnext and HCL Mobile. Through the close cooperation with Apple we are one of the few selected members of the Apple Mobile Device Management partner program. This enables us to give you a high level of suopport for any kind of iOS device rollout.
As speakers we are regularly on the major national (DNUG, AdminCamp or DeveloperCamp) and international (UKUG, ILUG, BLUG) events and we share our knowledge as OpenNTF Contributors.
midpoints | purify it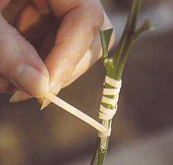 It's our goal to optimize your existing infrastructure by providing targeted advice and innovative solutions to optimize and to prepare you for new requirements.

The existing potentials in your company will be made available by us and thus increases productivity. This "refining process" became the guiding principle of our company: »purify it«


Rewards
»IBM Collaboration Solutions 2012«
Finalist - Extending Social Collaboration to Mobile Devices

»Lotus Award 2010«
Best IBM Lotus Open Source Contribution by an Individual

»HCL Business Partner «
»Apple MDM Group Member«